KANGAITA


Providing Children a Kindergarten and Primary School Education

Mary Immaculate Education centre is a kindergarten and primary school run by the Sisters of Mary Immaculate with an aim of offering wholistic education. It is situated in Kirinyaga county in central part of Kenya on the slopes of Mt Kenya. It is about one kilometer from Mt Kenya and when the weather is clear, one can view the snow capped peak of the mountain.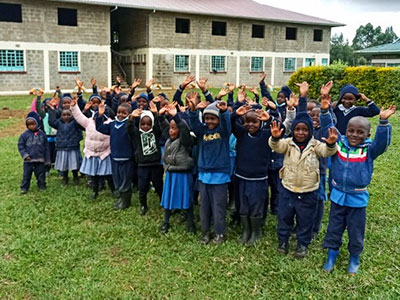 The school was initiated on the church premises and was later, in February of 2009, taken over by the Sisters of Mary Immaculate. The school is built on a one and three quarters piece of land and is located within a densely populated area which has challenges of morals and drug abuse. We have organized counseling sessions for pupils involved in drugs and other family challenges including poverty. The school is equipped with boarding facilities that are also used to host children with poverty challenges.
Due to the poverty challenges, we have not yet managed to complete constructing permanent classrooms because we rely on the fees payed by parents. Morality is also an issue. Last year we had three girls out of 9 girls who completed their primary education while expectant. We are looking forward to involving professional volunteer counselors to help offer counseling services to children, parents, and families.