KAHETI


Providing Better Educational Opportunities for Children

Mary Immaculate Education Centre in Kaheti is located in Mukurweini in Nyeri county in Kenya. The school is run by the Sisters of Mary Immaculate. It began in the year 2009 with a population of only two children. Now, our community continues to grow.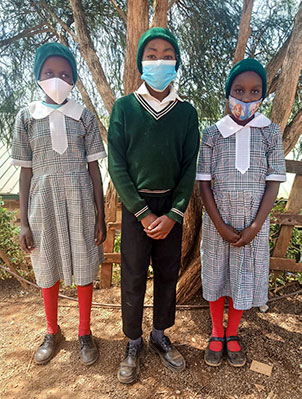 We currently hold the Kenya National Exams record, for 5yrs straight, of achieving 1st position in the sub-county.
The school caters for both boys and girls.
The school is situated in a community where people depend on peasant farming which in-turn creates a lot of poverty amongst the families.
The school's low cost of sustainability bears offerings to those, very much in need, who depend on the school just to get their daily bread.
The Mary Immaculate Education Centre location offers great opportunities and solutions for the families and children of Kaheti. The school, being strategically located in an area challenged by poor infrastructure, benefits families and children by easing travel options and creating availability. Poor infrastructure along with the lack of means of transport have caused pupils to travel too far to find an educational means. The school's location offers hope within the Kaheti community.
The Sisters of Mary Immaculate currently accommodate some children as boarders whom live in temporary mabati (Iron Sheet) dorms which protects them against certain challenges such as kidnapping and bad weather prior to returning home.
The Sisters made accommodations to benefit some very needy children, from street societies and poor backgrounds within the community, in a way that is uplifting. The school's support encourages those children to make positive choices and to change the society in which they live.